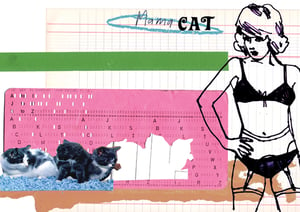 £

25.00
'We are planning something else' specially designed for the Mama Cat Trust.
http://www.mamacat.co.uk/
Limited edition of 100 high quality A3 digitally printed poster.
The Mama Cat Trust is based in the U.K. but carries out most of it's work with feral and street cats in the Cambrils area of Spain.
The Mama cat trust promotes responsible and humane treatment of all animals and the implementation of neutering programmes focusing on feral and stray cats.
All profit goes to the mama cat trust.